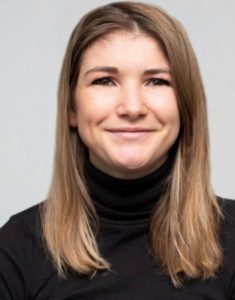 Poppy Coleman
ADVISORY BOARD
Poppy is a commercial solicitor working and living in London.
Despite this, she is a country girl at heart, having grown up in East Sussex, and is a strong believer in the power of nature and green spaces and the positive impact that they can have on our mental health. She believes that it is so important to take the time out of a busy day to spend time outside; whether that be by way of a short walk, getting some exercise, or even doing a touch of gardening. You can therefore often find her taking on the country miles in East Sussex, with her dog, Maisie.

She believes that the most vital obstacle to overcome in the battle that many face with their mental health is the "stigma": the feeling of inability to openly discuss your troubles without fear of judgment or retribution. She herself understands the struggles that we can all face in dealing with mental health, and has had her own battles in dealing with both depression and anxiety. As such she is committed to being as open as possible so that this might encourage others to do the same.

Working in a high pressure environment, she is no stranger to stress-related mental health struggles, and has, since she joined her firm, been an advocate for corporate social responsibility in particular in the mental health space. She is also a mental health first aider and has promoted several wellbeing initiatives at her firm.

Poppy believes that our society does not provide enough support to those struggling with their mental health, be they of any age, but particularly so amongst the young; this is a problem which has been exacerbated by the pandemic. As a result, she is a firm believer in the purpose and aim of charities such as the Charlie Watkins foundation and the work that they do in aid of young people.