Youth Enquiry Service (YES) working partnership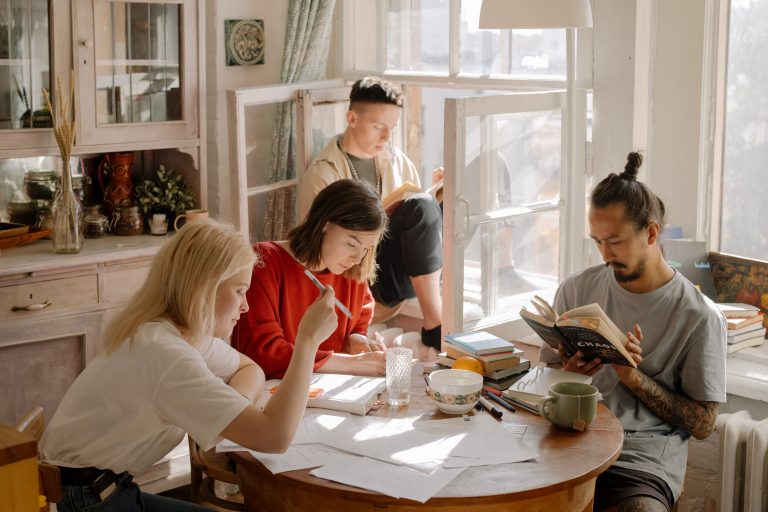 School navigator role
The Charlie Watkins Foundation's funding has meant that YES can provide project that helps young people to access the right support they need with a school navigator role, and it has already proved hugely successful.
The role has become increasingly popular and essential to many schools across North East Essex. Keran, who has filled the role, is now working within 10 schools and within the last four months has given expert support to more than 104 students, along with professionals and families (as of October 2021).
The Charlie Watkins Foundation has now committed to funding both Keran's role and an additional school navigator role for 2022 and 2023, enabling them to reach more schools across Essex to help vulnerable students in need.
The role offers face-to-face support to students in school, as lots of issues are around school and education pressure. And where young people are too anxious to attend school, home visits to families are included so they do not miss out on support and help.  The service is very busy.
Keran has also linked up with another charity who offer counselling short term, but the young person can start the counselling sessions online or via telephone within 24 hours. This is focused on the young people most at risk or in need.
This allows the young people to talk now when they are ready too, rather than waiting for months for the right service, as lots of services are really stretched. YES has allocated more of its reserves and has been successful in grant funding for our internal counselling service, but waiting lists are still long, with an average wait of around three months, while other mental health services are around nine months. In August, there was another young man taking his life within the area and a young lady attempted suicide. The demand has never been higher and this service is a crucial part helping young people.  
Many different schools are now hearing about the project and how positive this has been. Keran is in the process of giving a presentation in one school to the years 9 and 10, to talk about the Charlie Watkins Foundation and why it's important to seek support and talk.
This service has been good for young people as it gives them the tools to be able to talk about how they are feeling and that there are professionals that are there to listen to them and give them the right support at the time needed.
"It's so good to have someone I can talk to and not feel judged. I feel listened to and supported in my time of need and Keran is a great listener who understands me."
"When this idea was pitched to us, we knew straight away that we would be able to utilise the School Navigation Project, and the support that Keran has provided has been invaluable. She has made herself available at the drop of a hat, when we had a recent death in the year group, along with her colleague David, and we were able to provide a steady stream of students who needed someone to talk to.
We now have several students that have asked for ongoing sessions, along with more that we are referring, to the point where Keran will now have a waiting list."
GoGreen project
The Charlie Watkins Foundation is also helping to fund essential items for YES' GoGreen project. 
With the help of the money from CWF, the GoGreen project has not only been able buy a large 6m by 3m gazebo, but also a garden shed and much needed equipment.  As well as this, CWF has funded a summer house called Charlie's Cabin. Charlie's Cabin is a safe place where young people can share their concerns or simply chat with their peers and or their project leaders.
This year, YES has started the process of recruiting eight new young people for the GoGreen allotment. As well as this, it has engaged with a local secure mental health unit where young people can visit the garden as part of their education and rehab. 
What is GoGreen?
The GoGreen project is a community garden in Colchester where young people can go to spend time outside and nurture everything growing there. 
This year has seen young people struggling with social isolation and anxiety issues more than ever. There could also be tensions at home leading to social, health and housing difficulties. The community garden is somewhere to take a first step into re-engaging with others; breaking social isolation, developing confidence, and learning new skills, both practical and social.
The young people may be having real fears over their futures and worries about their loved ones. The practice of gardening and connecting with others allows these worries to be put aside for a while.
In the allotment area, there are fruit and vegetables which young people can grow from seeds to harvest and there is also a garden area full of shrubs and flowers. 
As well as growing crops, the project also sees the group prepare and cook simple meals using produce from the allotment. The group are especially delighted to have been able to grow produce for their local food banks. 
The garden allows young people a safe space away from the concerns of the world and allows YES and those young people to build a long-term relationship together.
One of the beneficiaries of the project has also successfully found employment in the area because of their involvement in GoGreen. 

"GoGreen Community Garden is a constant when life can be stressful and unexpected. The garden is a wonderful opportunity to meet lots of new people, learn about gardening; and where you know you will be embraced for a peaceful two hours potting, weeding, and planting, thank you."
Going to YES and taking part in the projects they host has helped me and my mental health immensely. "Having the space to talk to people my own age as well as having support from the staff means so much to me and I really look forward to my visits there."