Charlie Watkins was only 22 when he took his life in March 2017. Sadly, Charlie never recovered from the tragic loss of his mother when he was only nine years old. Charlie is one of many examples of young people who suffer from mental health challenges today, and the Charlie Watkins Foundation aims to raise funds for partners of the foundation to better support young people who struggle with their mental health and wellbeing.
The Charlie Watkins Foundation is proud to have been awarded a Points of Light Award from the Prime Minister in September 2018.

The Charlie Watkins Foundation has been formed to receive funds in memory of Charlie.
These funds are to be used at the discretion of the foundation to support charities and initiatives whose primary focus is to assist young people with mental health challenges.
Find out more about how we're helping on our projects page.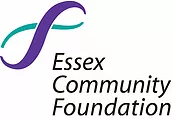 Why we work with
the Essex Community
Foundation.
"When Harry and I started the Charlie Watkins Foundation, we focused on raising money in Charlie's name to support initiatives such as Chat with Charlie, which we are proud to have delivered in partnership with Mid and North East Essex MIND over three years. As this initiative was coming to an end, we knew that we wanted to extend our support to other projects, both local and national, that are helping young adults with their mental health but, how could we best do this?
Registering our own charity meant that we would be responsible for all the financial returns and audit as well as appointing an independent board of trustees. We soon realised that we did not have the expertise or the time to run a charity, plus neither of us were confident that we knew how to find the best projects to support. However, we were determined to continue organising fundraising activities in Charlie's memory and ensure that your donations would be used wisely and for the purposes that we wanted to achieve.  We therefore decided to work with Essex Community Foundation (ECF).
ECF is an independent charitable trust that has over 25 years' experience of managing charitable funds for people and families who want to give something back, but do not have the time or expertise to deal with all the legal requirements of running a charity. By working with ECF, we have the time to focus on fundraising and building a lasting charitable fund in Charlie's name, while minimising the costs and supporting local charities and national initiatives.  Thus, ensuring that young adults keep talking about mental health and have access to support when they need it.
Mental health in young people
Mental health problems can affect anyone, regardless of age, gender, race or social background.
Just over one in three children and young people with a diagnosable mental health challenge have access to NHS care and treatment (NHS England).
In a YoungMinds survey, three-quarters (76%) of parents said that their child's mental health had deteriorated while waiting for support from Child and Adolescent Mental Health Services (CAMHS) (YoungMinds).
Therefore, it is vitally important that in the years ahead, we raise funds to tackle the growing crisis. Any form of support you are able to give will be invaluable to us and greatly appreciated.